Free Website and Free Hailstorm Forecasts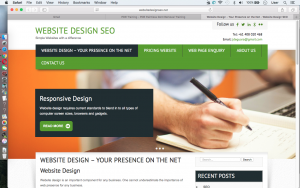 This "free" offer is only valid for those who successfully apply and complete PDR Courses. The offer can only be used once only even if further "refresher" courses are ordered
Valid until 31st October 2017
Free Website Design Offer
1 Free Basic Website Design see www.websitedesignseo.net with 4 pages.
Updates or changes to the original content or design may require a fee.
Information and imagery must be supplied.
We are not responsible for copyright - images and information are the sole responsibility of the applicant of this offer.
The offer is not transferable to other parties.
Domain names and hosting are purchased separately and not included in the offer. (We may assist in the purchase of domain names and hosting. Costs usually are not substantial for smaller websites).
PDR Training Australia and Stormlink are not liable for any loss of information or images so please ensure backups of data and images are stored separately. Such knowledge may be provided at its own discretion.
PDR Training Australia and Stormlink are not responsible for any liabilities or losses to the applicant or third parties incurred as a result of website design
Website design is basic and is meant to be a start to web presence on the internet. Changes by the applicants or third parties are welcome and encouraged but are not the responsibility of PDR Training Australia or Stormlink.
The website offer is not transferable to third parties.
PDR Training Australia and Stormlink are not responsible for any security services or breaches related to and arising from the websites or emails. Please source advice from other parties for these issues or services. Website hosting providers may offer such services.
Hailstorm Forecasts www.hailstormforecasts.com.au
Hailstorm forecasts are usually issued once daily usually during the morning. Forecasts are offered usually in conjunction with imminent threatening storm events. There is no guarantee that all events will be covered due to the unpredictable nature of hailstorms and associated conditions.
Accuracy of hailstorm forecasts, although generally good, are not guaranteed. They are provided as a guide service.
Any other services may be provided as a cost including real time weather monitoring and more detailed forecasts, storm chasing and damage assessments.
Hailstorm forecasts are only probabilities in a simple scheme of low, medium and high chances of hail. Due to the chaotic and unpredictable nature of weather, descriptions of locations may be provided although not guaranteed and may be broad regions rather than cities.
PDR Training Australia and Stormlink are not liable for any damages, claims or other losses of any kind incurred as a result of these forecasts and associated services. Hailstorm forecasts are provided as is and more as a guide to assist in though not to replace other forms of business planning and decision making.