PDR Training Course Prices and Features
PDR Training Australia offers a very flexible course structure and comprehensive course program. Over the past few years our competitive pricing now provide more opportunities for others to participate.
Below are our pricing for the various courses. Book a PDR Course using our PDR course wizard.
Introductory PDR One-on-One Courses

Multiple Trainee PDR Courses (compared to One-on-One)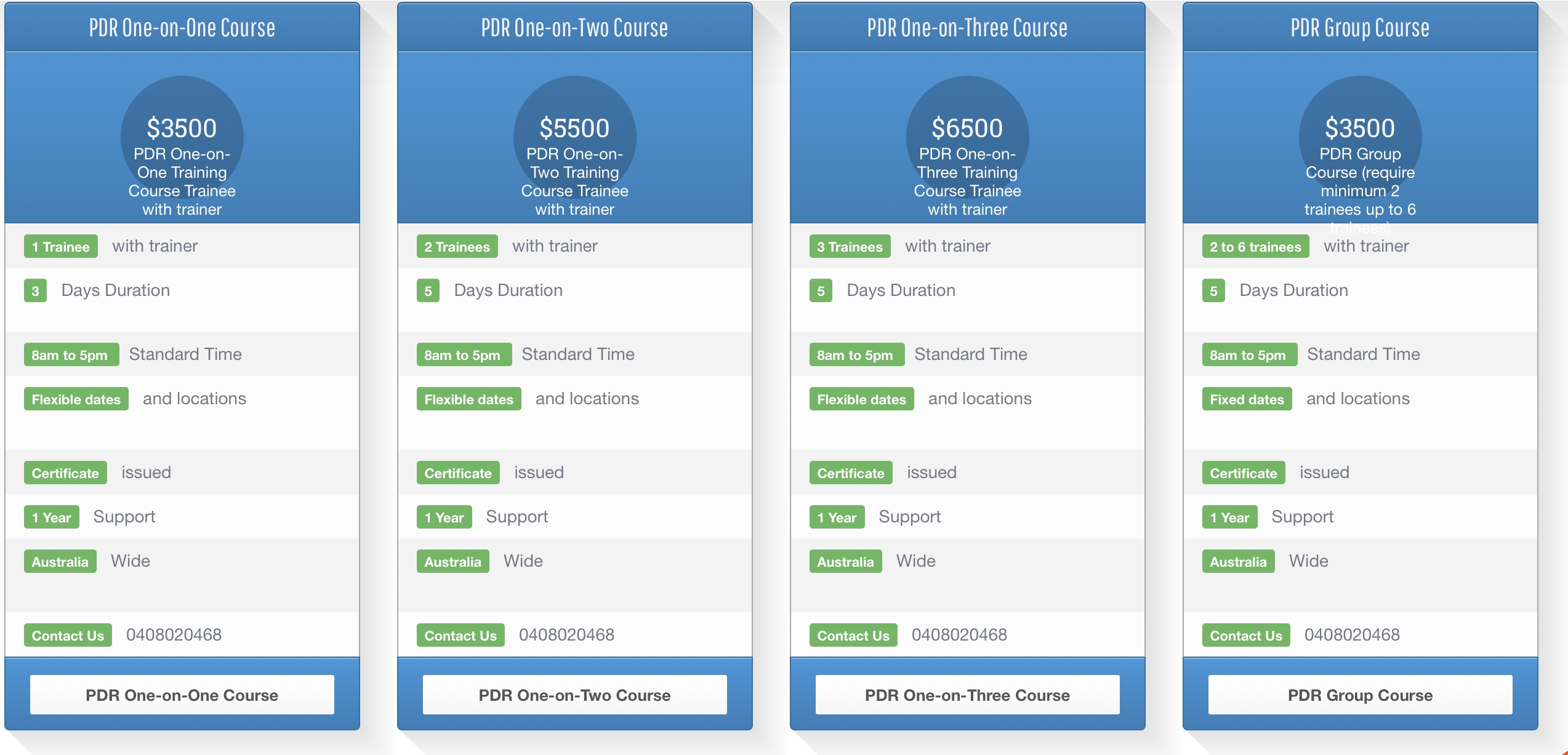 Advanced and Long Term Training