PDR (or paintless dent removal) is the art of removing dents without repainting to maintain the original factory paint.
PDR Training course is for you if you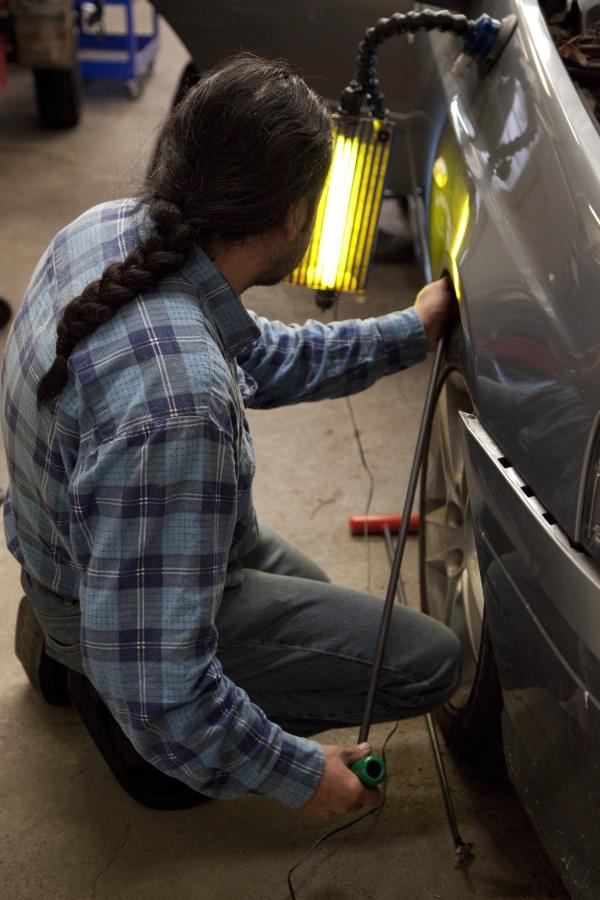 Who can go for a PDR Technician Job or Career? Who Can Become A PDR Technician?
PDR Training courses are popping up around the country as more people find out about the PDR industry particularly panel beaters. However, research suggests that although panel beaters are the obvious personnel that would be attracted to the paintless dent removal industry, anyone can attempt to do such courses so long as they have the following traits:
If you have these qualities, then give this industry a go. Even those PDR technicians that don't get involved with a hail repair business and remain local can still make the money required..
Changed life of many Panel beaters, spray painters, detailor, freshers.
mitchell davis
2022-12-18
Great experience with friendly and kind people. Would highly recommend
Thanks Jimmy for following up and my trainer Morris is very professional, seeking for perfection, and pushing the boundary of my skills. I have absolutely enjoyed my entire 12 days training with PDR Training & Hail Dent Repair. Highly recommended to anyone who is ready for career change.
Michael Bimrose
2022-09-24
Just completed Paintless Dent Removal with Mark in Melbourne. Extensive knowledge of the PDR Systems and general know how. I have had some experience but wanted to upgrade my capabilities. Big shout out to Jimmy and Mark for a very good experience.
The PDR training 12 Day course I enrolled was well set out for my level and I liked the way they had different skills each day. They allowed me to wok on my car too which I was more motivate. Thanks Morris - can't wait to join your network Johnny
Had my car damaged in a hailstorm earlier this year and got my car repaired by Hail Dent Repair. Serg did an awesome job - I honestly could not see where the damage was especially on the roof and cant-rail that were hammered. Thanks guys! All dents gone and cleaned on return.
Brendon Simmons
2022-05-30
I highly recommend PDR Training Australia, they are professionals through and through. If you are looking for PDR training and go with these guys, you will be happy. Thanks guys.
I attended training in Adelaide and found they were knowledgeable professionals, who make learning easy in a friendly environment.
Would highly recommend, I spent two days with pdr training and learnt way over my expectations I had for the days. 5 star
I think I want to go to Australia to study in PDR
Three main techniques are used: