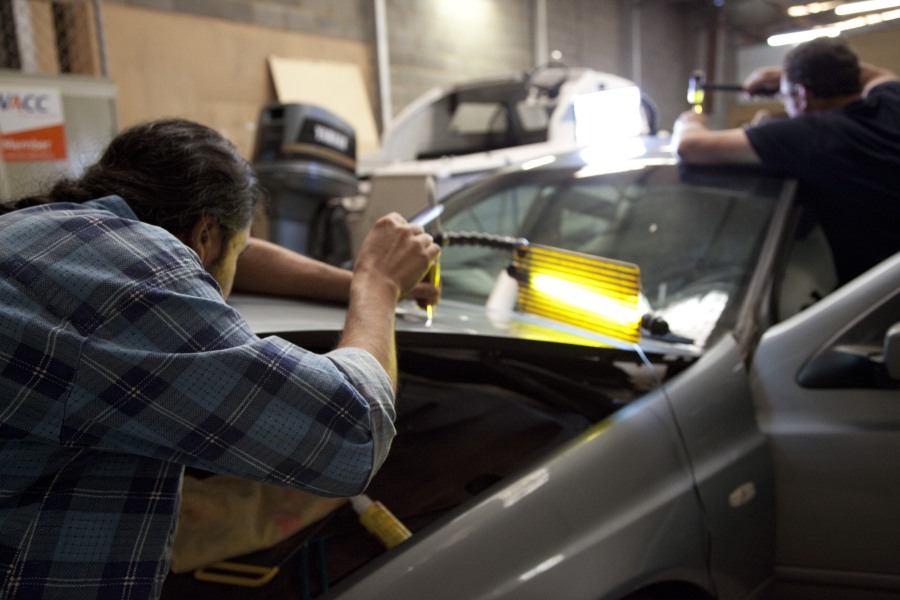 We at PDR Training Australia are proud to announce in conjunction with our partners a the Job Scholarship Program. One component that we have striven to work on for many years now was to get PDR Technicians we train into the work arena. This proved difficult so we looked for special conditions for applicants that we felt had links that would maximise their chances. Well now we have broken a new barrier to enter into the industry!!!
Now this is no longer a stress as this program will provide an incentive and opportunity to prospective applicants. You have a chance not only to set up your own business but to work as part of a team of professionals who can provide advanced training to the extent that you are earning an income very soon within the advanced training period.
To be eligible and of course you require to satisfy the following attributes and conditions:
Essential:
good eye sight
eye for detail
perseverance
experience with vehicles
willing to work well in a team environment
work under a contract scheme (apply for details)
loyal
can push at minimum clean small dents cleanly (very close to 100% quality within a few minutes time frame)
Recommendations
Organised with general paper work
Willing to quote as part of the initial setup
Can think outside of the box
flexible with hours
work long hours
can work for 7 days at a time
willing to work in varying conditions
willing to work away from home
can cope with seasonal work atypical of this industry
can work in various climatic conditions
If wish to be considered as part of the program and have done at least a 3 Day PDR Course with PDR Training Australia, and you feel you have the above attributes, feel free to contact Jimmy Deguara on 0408020468.