PDR Training Australia
Contact us - PDR Training Australia on 0408020468 for more information about our courses
| PDR Course Name | Price | No. of Days | No. of People | Certified | Can Apply for Job Scholarship Program! |
| --- | --- | --- | --- | --- | --- |
| PDR One-on-Two ONE DAY Course | $500 per person | 1 | 2 | No but counts as credit to Cert. Courses | No (but can work towards the credit for the 3 Day Course which is eligible) |
| PDR One Day Taster Course | $1000 | 1 | 1 | No but counts as credit to Cert. Courses | No (but can work towards the credit for the 3 Day Course which is eligible) |
| PDR Two Day Course | $2000 | 2 | 1 | No but counts as credit to Cert. Courses | No (but can work towards the credit for the 3 Day Course which is eligible) |
| PDR Group Course | $2000 per person | 5 | 4 | Yes | Yes |
| PDR One-on-One Course | $3500 | 3 | 1 | Yes | Yes |
| PDR One-on-One 5 Day Course | $4500 | 5 | 1 | Yes | Yes |
| PDR Advanced Course | $5300 | 6 | 1 | Yes | Yes |
| PDR One-on-Two Course | $7500 | 5 | 2 | Yes | Yes |
| PDR One-on-Three Course | $9000 | 5 | 3 | Yes | Yes |
| PDR Ultraclass Course | $9000 | 12 | 1 | Yes | Yes |
| PDR Masterclass Course | $20000 | 28 | 1 or more | Yes | Yes and this leads straight to the Job Scholarship Program |
Booking Instructions Below. You can pay the deposit or 10% for 1 Day, 2 Day or 3 Day PDR Courses as suggested below. (Please note that both 1 or 2 Day PDR Courses do not acquire certificates BUT do count towards the 3 Day certified PDR Course. For any balance owing payments, please contact Jimmy for bank transfer information).
Step 1: Choose the required dates (1 Day, 2 Day or 3 Day)
Step 2: Fill in the form below and security code
Step 3: Press continue to pay the deposit via PayPal
Step 4: An email should be sent to confirm the completed process.
Available Dates Calendar
PDR Course Locations but we can come to you for the One-on-One, One-on-Two, and One-on-Three PDR Courses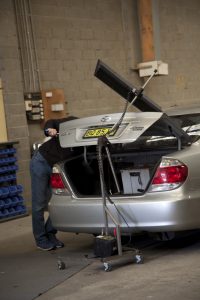 Our PDR training has developed rapidly over the past several years. Special techniques and guidance allow PDR courses to run successfully within the time frame and allow ample practice. It is the time frame after the course in that first year that is critical to succeed. This is why we offer ONE YEAR FREE support to all our clients. It also means once you have done the course, you are in the right to be able to lean on your trainer to contact when things become frustrating. Such a course could be the difference between continued success or complete failure!