PDR Training Tips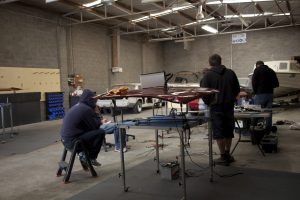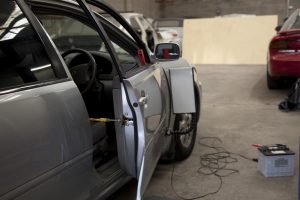 PDR Training (or paintless dent removal training) is specialised short and intense training over a 5 to 10 day period. Most of the PDR training techniques have been passed down from one PDR Technician to another. Historically, a pdr technician may get busy and want to pass on the techniques to another friend. This is so they can help in a business venture together. In some cases it worked, other times, they went alone.
Nevertheless, the techniques generally were similar. In those days, and less commonly today, PDR Technicians after some time indoors, take them to push dents on their jobs. Being mobile, this allows for a mix of vehicles to work on. The whole process may take months until they are brought up to the required standard.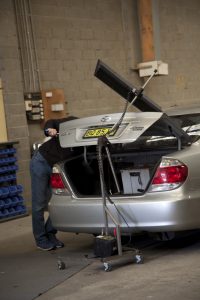 The trainee would learn the techniques inside a shed by trying to push crosses or dots. This is known as finding the tip. By knowing where the tip is, this allows for knowing where to push at the exact point the dent.
This process is repeated on all panels - bonnets, roofs, doors and quarter panels. Practice in pushing these panels with varying degrees of access is important. Knowledge of the various access points to allow tool entry is also important. Pushing the different types of panel gauges also requires adjustment of the learned skills.
The process is again repeated for the glue and pull technique. Glue and pull is used in regions where entry or access of the tools is difficult or impossible. This helps provide the second most important technique that otherwise may have either required drilling of holes or the vehicle had to be resprayed.