PDR – Managing your customer base
In a previous module, there is a detailed discussion on making contact and dealing with the customer base and also the insurance company. This module further expands this customer and insurance based relationship particularly in the latter stages of the storm and post storm era.
Because of the random nature of PDR, the returned customer in some ways has to be treated differently. Returned customers are not likely because hailstorm occurring for the same customer in the same area and you being in the area as a mobile operation will rarely occur. However, referral of other customers (relatives, friends, work mates etc) is extremely important whilst in the storm event. Referral of customers can also come from good review and comment websites if they exist including Facebook. Referrals can also and often come from insurance companies.
Feedback
Feedback is an excellent concept to get opinions from customers about the quality of the work and customer service. Very few will bother or have the time to complete feedback forms of any nature. Incentives can be used such as $50 cash back scheme can be used to attract more customer feedback. Nevertheless, if any of the feedback methods are used, they require to be designed well. Shorter feedback are almost vital in this day and age and perhaps up to 5 questions or 2 minute surveys are the most effective. Whatever can lower the pain and time or the more the incentive, the more customers are likely to participate.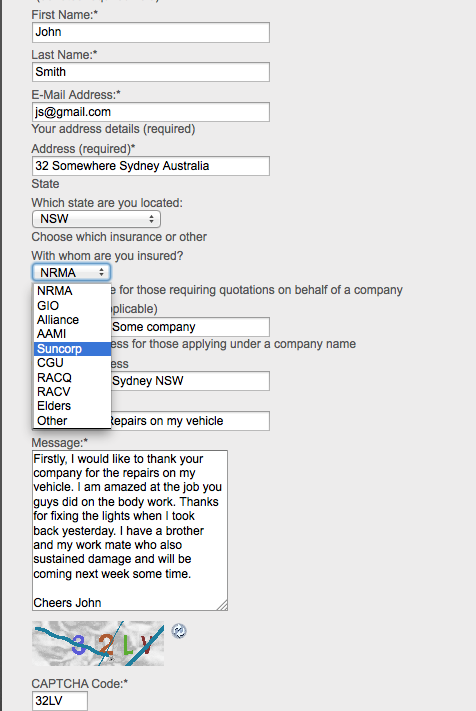 Possible strategies to get customer feedback:
– feedback forms
– website forms
– drop down multi choice with answers to choose from
– scale from 1 to 5 be it on a website up to 5 stars or on the phone on a scale 1 to 5
– noting down verbal feedback
– noting feedback from insurance companies
Referrals
Referrals on websites are an excellent way of getting confidence from future customers. This is particularly true for client companies who definitely make contact with the referrer (the one who writes the referral). It is therefore important to include addresses, company logos and contact details.
Related Terms: