PDR Training was formed when a need arose for more technicians and training. This concept of training arose when it was realised there was a shortage of PDR Technicians in the industry particularly during the Melbourne and Perth hailstorms in 2010 and once again in Melbourne in 2011.
With a comprehensive knowledge of paintless dent repairs and experience over the past 25 years, as well as experience from teaching, this combination has enabled us to provide the most realistic and intensive Paintless Dent Repair courses in Australia. Our course also encourages contact and support over the following critical two years. Apply now and contact us for further information on our phone 0408020468. Jimmy Deguara establised Stormlink in 2006 as well as PDR Training Australia to cater for the increasing demand and specialised paintless dent removal training.
Company Address: 80 Wilson Road, Acacia Gardens, NSW 2763
Phone: 0408020468
ABN: 85721566572 (ACN 605 349 004)

Jimmy Deguara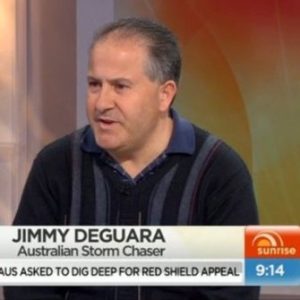 Jimmy Deguara, the author and owner of this website, is heavily involved in the Online Course and Teaching innovations using his experience in teaching and web design to communicate some of the more intricate components of PDR Training. He is fully involved in the assessment schedules and the structural development in both the Online and 5 Day Courses as well as providing the certification upon completion. Jimmy constantly revises course content based on feedback from past trainees, website feedback and courses.
Jimmy got involved in the PDR Industry in 2006 through weather forecasting for the hail industry. He has been a Mathematics and Science teacher in the NSW Department of Education and Training since 1995. He also possesses skills in meteorology, having achieved widely accepted status across the media through his interviews with Sixty Minutes in 2004, A Current Affair, Today Tonight and a host of documentaries and newspaper articles and radio interviews. The combination of these skills provide the very basis to the success of the PDR courses developed specifically for the paintless dent removal training industry since 2009.
Jimmy Deguara has always worked tirelessly with diligence to develop the most ideal options and programs that meet the needs of the customer. Feedback and referrals from customers demonstrate their utmost confidence in PDR Training Australia.