Why not find out more about the PDR industry, PDR skills before taking the PDR course. Complete with videos, diagrams, worked examples and countless pictures, this is one of the best online PDR resources in the world. See the topics covered below. If you are entering a business in PDR, it is essential that you are well prepared for this unique industry.
 Why not Subscribe Now! Its easy!  
Already a member?  Members Login now and then go to the eBook
Want to Join? Click the Paypal logo to sign up and begin browsing PDR eBook! Instructions below.
Instructions:
Step 1: Click on the PayPal button
Step2: Pay via PayPal and whatever payment you wish including credit cards etc
Step 3: Then once you have completed Payment, you should go to a page asking to fill your profile
Step 4: When completed the profile, continue then you are in! "Click to Enter the PDR eBook here"
More information about the eBook below.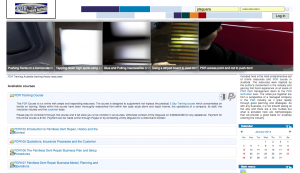 PDR Australia is proud to release an online training course eBook for $49 one time fee. This includes never ending access to updates of the current course. These resources are meant to complement the 5 Day Training Course. Join the PDR eTraining now. In this course, you will find valuable information on setting up a business in PDR, information about PDR quotations, pricing, PDR and insurance, how to deal with clients and customers, an explanation and breakdown of the PDR tools used, access points, the various types of software and their usage within the industry, management and accounting and much more. This has been described by some "as one of the most extensive set of Paintless Dent Removal resources in the world". It has been extensively reviewed and now it is being expanded even further with several modules including accounting and business management with specific examples relating to PDR. We hope that these resources prepare each individual for the reality of  PDR business.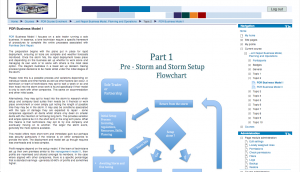 The main topics are as follows and these are subdivided into chapters:
PDR102 Introduction to Paintless Dent Repair, History and the Context
PDR105 Quotations, Insurance Processes and the Customer
PDR106 The Paintless Dent Repair Business Plan and Setup Procedures
PDR107 Paintless Dent Repair Business Model, Planning and Operations
PDR109 Business Accounting, Advertising and PDR Software
PDR110 Paintless Dent Repair Business Management, Insurance and the Client
PDR111 Hail Dents, Estimation and the Dent Matrix
PDR112 Quotations, Insurance, the Customer and Communication
PDR202 Paintless Dent Tools and Lighting
PDR203 Remove and Replace Techniques and Procedures
PDR213 Introduction to PDR Techniques and Glue and Pulling
PDR214 Paintless Dent Repair Techniques, Leverage and Access Points
PDR301 Weather Forecasting Techniques, Hailstorms and Hailstorm Climatology
This online PDR eBook is meant to complement the 5 Day Practical Training Course. You can enrol in the online course using PayPal.