PDR Training Course Australia PDR 0408020468
PDR Training Course Australia
Today's Training Tomorrow's Future
Contact Us: 0408020468
P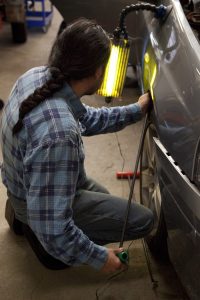 aintless Dent Removal (or PDR) is the art of pushing dents or pulling dents using special techniques. A relatively new and unique industry, PDR Training Australia has been training and offering support since 2009 with countless PDR technicians entering the industry. Although most are panel beaters, we have trained a variety of people from non-related industries including a banker!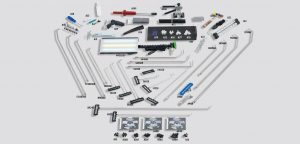 We have training Australia wide and also run group PDR courses at the following cities. Click your preferred city for your PDR Course and then proceed to the calendar for available dates...

or contact us for us to come to you 0408020468
$200 Cashback
Refer us to any other clients and you can apply for our $200 cash back offer!
PDR Training Australia offers several PDR course options : PDR Group Courses for those who don't mind doing courses with others which is the least expensive and PDR One-on-One Courses where you get full attention from one trainer. Of course if two or more wish to partner in the same course, we have the One-on-Two PDR Course and One-on-Three PDR Course. Apply below or if you have further queries, feel free to call Jimmy for more information 0408020468.
PDR Courses
PDR Group 5 Day Course
2900
Lowest Price PDR Course - $2900
Minimum 2 to 6 Participants with 1 to 2 trainers
5 Day PDR Courses
Courses in Sydney, Melbourne, Brisbane, Adelaide, Canberra & Perth
PDR One-on-One Course
3500
One Participant with Trainer - $3500
Your choice of dates and location
3 Day PDR Course
Australia wide*
PDR Courses One-on-One
PDR One-on-Two Course
5500
One Trainee with 2 Participants - $5500 ($2850 per person)
Your choice of dates and location
5 Day PDR Courses
Australia wide*
PDR One-on-Three Course
6500
One Trainer with 3 Participants - $6500 ($2200 er person)
Your choice of dates and location
5 Day Courses
Australia wide*
Standard Course Hours 8am to 5pm
Certificate on Completion
* We require a booking and deposit payment to proceed. Please read the terms and conditions as to the process and running of the courses.
* Courses Australia wide but $1200 fee is required if we have to come to you
+ Our trainers provide the options to use their tools during the PDR courses and discuss what tools best suit your needs during the course itself. If you would like purchase PDR tools before the course, that's fine check our tool options. The most popular set sold is the Ultradent Set #20.
PDR One Day Taster Course
PDR Training have re-introduced the option of One Day PDR Courses during 2016. The main focus is to provide an option to trial paintless dent removal;